Repairs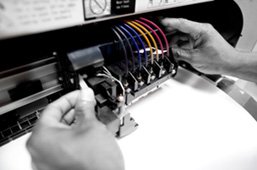 We offer a transparent guarantee and return policy for all remanufactured toner cartridges. Applicable return processes include:
Get a 100% guarantee for all our products. If not satisfied, contact us within 180 days of purchase and get a replacement, credit or refund. No restocking fee applicable.
Defective Products
Defective compatible products can be returned to our office within 60 days of purchase for a refund, replacement or credit. However, original packaging will be required in these cases.
OEM products
You can return an Original Equipment Manufacturer (OEM) product to us within 30 days if you are not satisfied with its performance. Contact us for a refund, replacement or credit and return the product in resalable condition. Defective OEM products can be returned within 3 months in original packaging.
Order Errors
Ordered a product in error? Contact us within 30 days for a replacement, refund or credit. A 15% per cent restocking fee will be applicable. You can also return any special OEM product that you ordered unless stated otherwise on the receipt.
Prompt Customer Service
In Person – Visit us at 30 Watt St, Winnipeg Monday to Friday from 8:30 am to 5:00 pm.
Call us – (204) 663-7712 or toll free 1-877-663-7717
Email us at canadiancartridge@shaw.ca
Make the most sensible choice for Your Business and the Environment!